Sea to Sky Model Train and Hobby Show
Saturday March 18, 2023 – 10:00 am to 5:00 pm
Sunday March 19, 2023 – 10:00 am to 4:00 pm
Railway Museum of British Columbia
39645 Government Road  Squamish B.C.
Join us for lots of trains and Family fun! 
Show tickets available at the gate. Free Parking.
For best price, buy tickets online before the show!  
Welcome modelers, train buffs, hobbyists and families!
Staff and volunteers have organized a full weekend train show event for model railroaders, hobbyists and families to enjoy in our Museum CN Roundhouse and Car Shop exhibit spaces. You'll be surrounded by trains of all sizes, including our famous Royal Hudson #2860 and other historic steam locomotives, cabooses and luxury passenger cars.




Join us for a fun weekend filled with lots of trains to see. We'll have many Vendors with new and used model trains, toys and hobby items for sale. 
Lots of hands-on activities for children of all ages.
Model Railway Layout Displays and activities in the large Roundhouse and Car Shop facilities.

 
Ride the Mini-Rail train – $3 for 20 min ride around Museum grounds (subject to favourable weather and operating conditions)

Ride our Budd Rail Diesel Car (RDC) BC-21 – $3 for 20 min ride from Museum Grounds to Car Shop (subject to operational and mechanical considerations)   

Race remote control cars on the race track, try the remote-control truck hill climb course

Operate toy and model trains, with sounds and animation, try a train switching layout puzzle

Model tree and building clinics 

Operating Layouts in N, HO, O, G scale

Harry Potter village and trains 

Many vendors selling new and used trains & equipment, hobby tools & supplies, diecast models, plastic model kits, RC cars & trucks and other toys. 

Wooden Thomas train tables, Battery Thomas train tables.
Victoria Model Railway Club – HO layout
Vancouver LEGO Club – Large layout with Canadian trains, cars, skyscrapers and neighbourhood buildings, all built with LEGO!
Canadian Toy Train Association – featuring O gauge trains and operating controls for the children to run Thomas and other trains. 
Greater Vancouver Garden Railway Club – G scale trains and live steam.
The Pacific Great Eastern –  British Columbia Railway Modelers group. Display features highly detailed custom built scale train models.
RC Pitstop – RC Racetrack and Hill Climb Crawler Track for kids to run remote control vehicles.
West Coast Scale Trail RC group will have a 12′ x 12′ display for their club of a crawler hill climb track.
T-Trak model railway – N scale trains running through a scenic layout.
Fraser Valley Autism – large hands-on Thomas Trains layout.
Kelly's Kaboose – Kamloops area Model Train dealer.
Automotive Model Builders – Collectors of Greater Vancouver 
The Dewdney Alouette Railway Society.
Great Northern Railway Historical Society.
Nanaimo Train Show Society.
TraiNgang – N scale Club with modular layout display.
It is under an hour drive from Vancouver to Squamish.
Plan for a minimum of 2 – 3 hours to take in all the attractions, ride the mini rail and enjoy all the model railroad displays and Train Show sales. 
A Food Truck will be on site for hot meals. Snacks are available. Feel free to bring your own food & non-alchoholic drinks.
Weather can be variable so clothing options are recommended.
Parking is FREE, located across the road, a short walk from the Museum. We have a very limited number of 'accessible' parking spaces available closer for those with mobility difficulties.
Plan to leave early to enjoy a relaxing drive and amazing views on the Sea-to-Sky highway. You may wish to visit the parks and attractions along the way.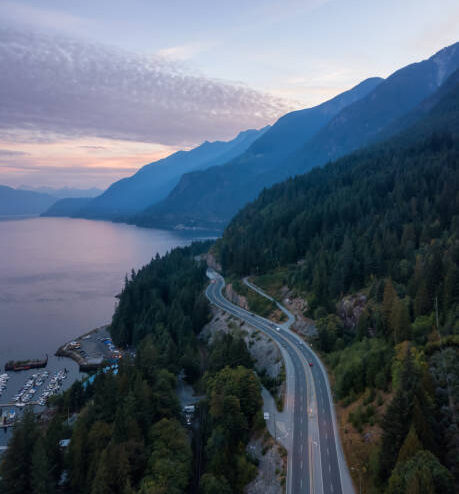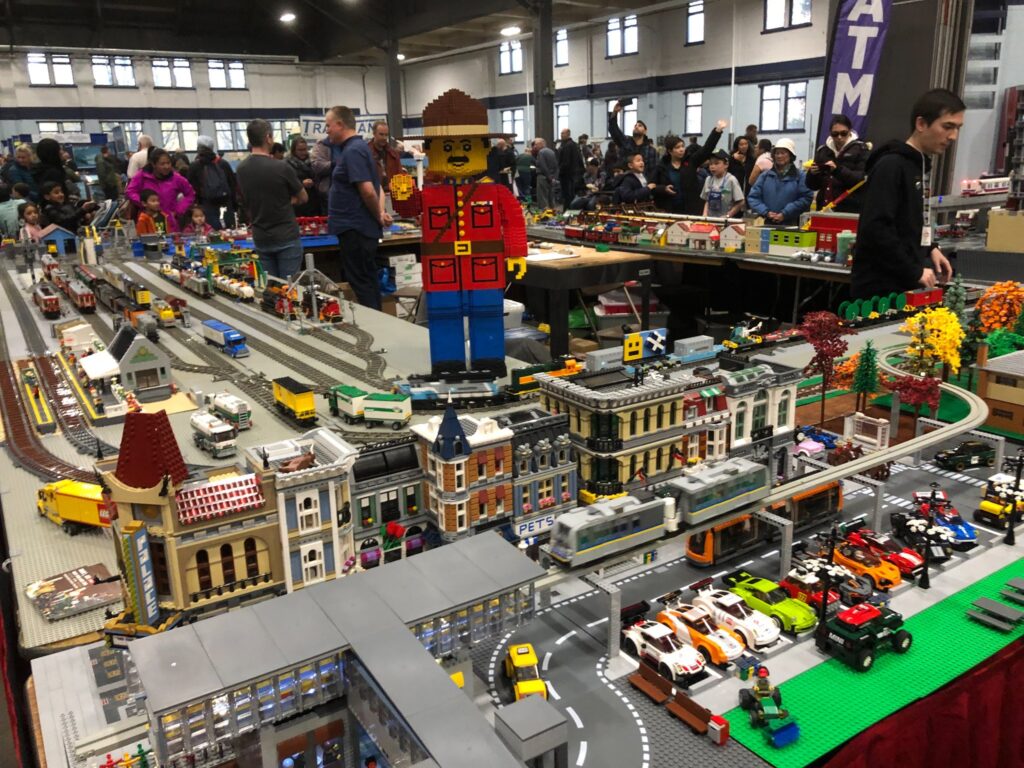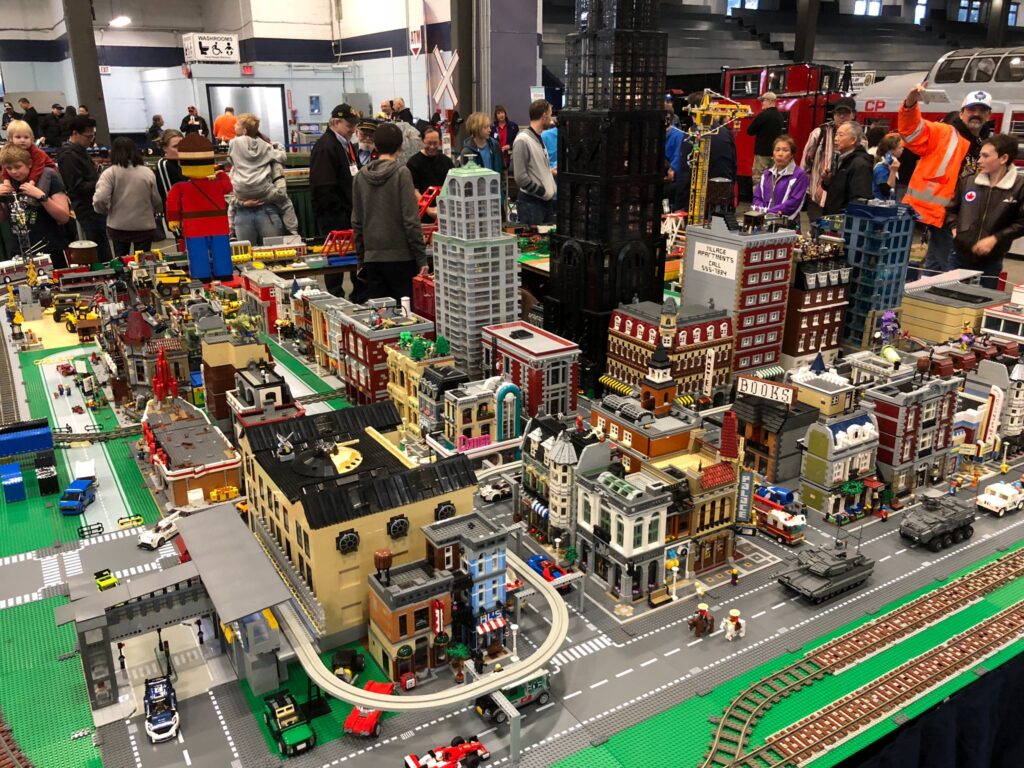 Greater Vancouver Garden Railway Club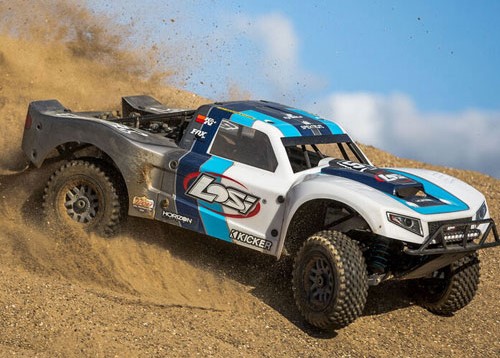 Canadian Toy Train Association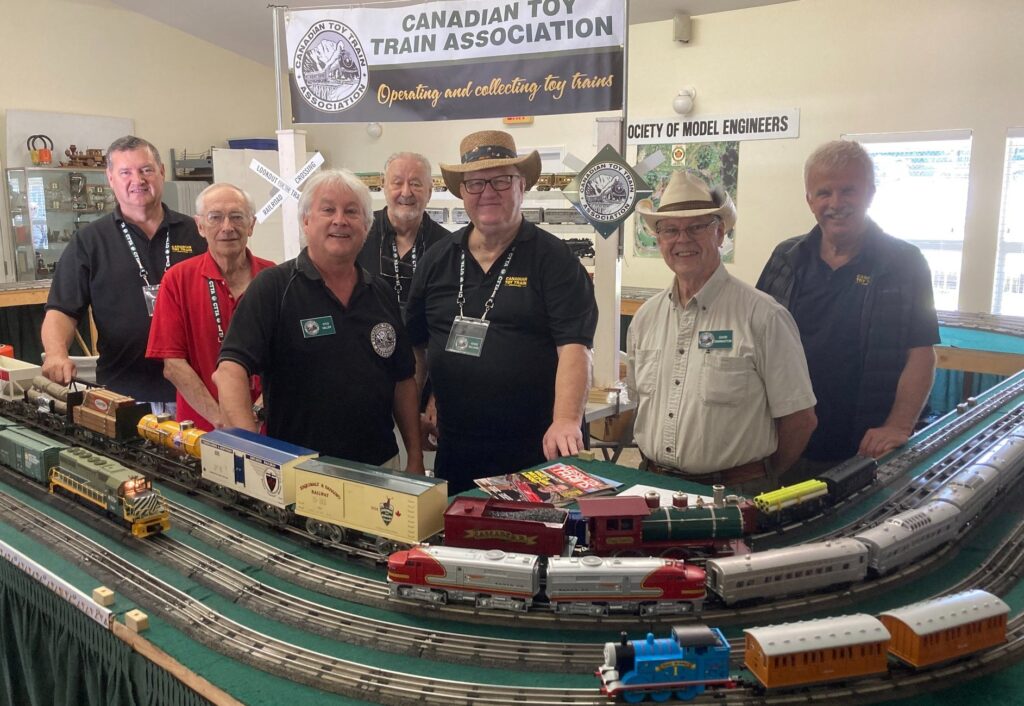 Victoria Model Railway Club
Everything you need to know about this Spring's Model Train and Hobby Show! Frequently asked questions. Facility, parking, pricing and set up information. 
View or download this one page poster to print, display and promote the show.
Vendor Application & Reservation
View or download the Vendor application and reservation form for the 2023 show in the CN Roundhouse.
Exhibitor Reservation Form
View or download the set up and display information for 2023 layouts and exhibits.
Oct 16, 2022: Exhibitors, Staff and Volunteers wish to THANK YOU for joining us and making our first ever train show a great success!
Jan 14, 2023: The Volunteers and Staff of the Railway Museum of BC, on behalf of the West Coast Railway Association, are pleased to welcome you to participate in the second Sea to Sky Model Train and Hobby Show! We are looking for model train layouts, model railway exhibits, railroad memorabilia,  and other vendors of railway, model train and hobby related merchandise. 
WHY THE RAILWAY MUSEUM OF BRITISH COLUMBIA IN SQUAMISH?
The RMBC offers additional attractions: our mini rail train rides around the museum site, the Royal Hudson on display in the roundhouse, a rail car open for display with model railway displays and an operating layout.
The RMBC has been building a strong social media following and an e-mail list of families interested in activities at the museum. When we announce events, like our North Pole Express train rides, Thomas the Tank engine days, and Dinner trains, they sell out well ahead of time.
Families are looking for a fun event to attend and we would like to share the model railway hobby with the community. RMBC expects that through our advertising we will have good attendance at the show. Our open days on summer Saturdays are always busy.