All Aboard
the North Pole Express!

Take a train ride on the North Pole Express and
meet Santa.
Coach Class Seats – $35
First Class Seats – $49 (includes collectors mug, station platform loading/unloading, tables on board)
Night Time Ride – $59 (includes collectors mug) Saturday 6:00 pm departures
Alberta Private Coach* – $1,500.00 (allows up to 15 friends and family)
*Limited Availability – call us at 604-898-9336 for more info.
Click on a date below to book your tickets.

Consumer Alert: Railway Museum of BC is the ONLY authorized seller of North Pole Express tickets.
Be aware of fraudulent reseller scams.
Flooding in BC: The Railway Museum and North Pole Express operations are unaffected by the recent rains and flooding.
We're excited to be welcoming you back to the Railway Museum of British Columbia for Fall and Winter fun on board our North Pole Express train ride adventure.
Tickets now selling for November and December departures! Get your tickets NOW! 
Book early to get the times you want for your train ride. Our train crews are busy making the North Pole Express ready for your visit. We'll be running five trains per day on Saturday and four trains on Sunday every weekend, starting November 27th & 28th, running through Dec 18th & 19th.  
ABOUT THE NORTH POLE EXPRESS TRAIN RIDE AT THE RAILWAY MUSEUM OF BRITISH COLUMBIA
Join us on the North Pole Express as we head to find Santa Claus in his magical home at the North Pole. Your journey begins when you arrive at the Squamish Train Station in preparation to board The North Pole Express train. On board you will meet elves, sing songs and be entertained by some of Santa's little helpers. You will enjoy fresh baked cookies and candy canes on board. Along your journey to the North Pole while you start searching for Santa Claus you will meet some of Santa's friends including Old Man Winter, Jack Frost and of course Mrs. Claus and the elves.
Don't rush to find Santa Claus as once you arrive at the North Pole, you will find it is a very magical place with delicious hot chocolate, fluffy cotton candy and many activities to enjoy all on Santa's tab! While exploring his beautiful home, take the time to decorate a gingerbread cookie, try your hand at colouring and arts and crafts, write a letter to the man himself or take in the massive Christmas model railway city. Before or after your visit with Santa be sure to take a ride with your whole family on Santa's very own miniature railway.
This will be a day full of delight and adventure that is sure to create happy family memories for many years to come.
Our North Pole Express train will be led by our 1950's vintage FP9A passenger locomotives. CN #6520 and/or CP #4069. The train consist will include several of our restored CN coaches, and will feature our historic Canadian Pacific 'Alberta' Business Car with open observation platform at the end of the train.  (RMBC  may substitute, remove or add equipment as necessary to meet operational or mechanical requirements).
Accessibility Info
Our coaches are accessible, but we have limited wheelchair capacity available.
There is only ONE dedicated Wheelchair Station per train departure!
Please CONTACT US  for all ticketing and wheelchair accessibility inquiries.
Call us and leave a message with Zoë at 604-898-9336, Ext. #2006, or email us at northpoleexpress@wcra.org. 
We're available Monday – Friday, 9 am – 5pm. We'll respond as quickly as possible to messages received over the weekend.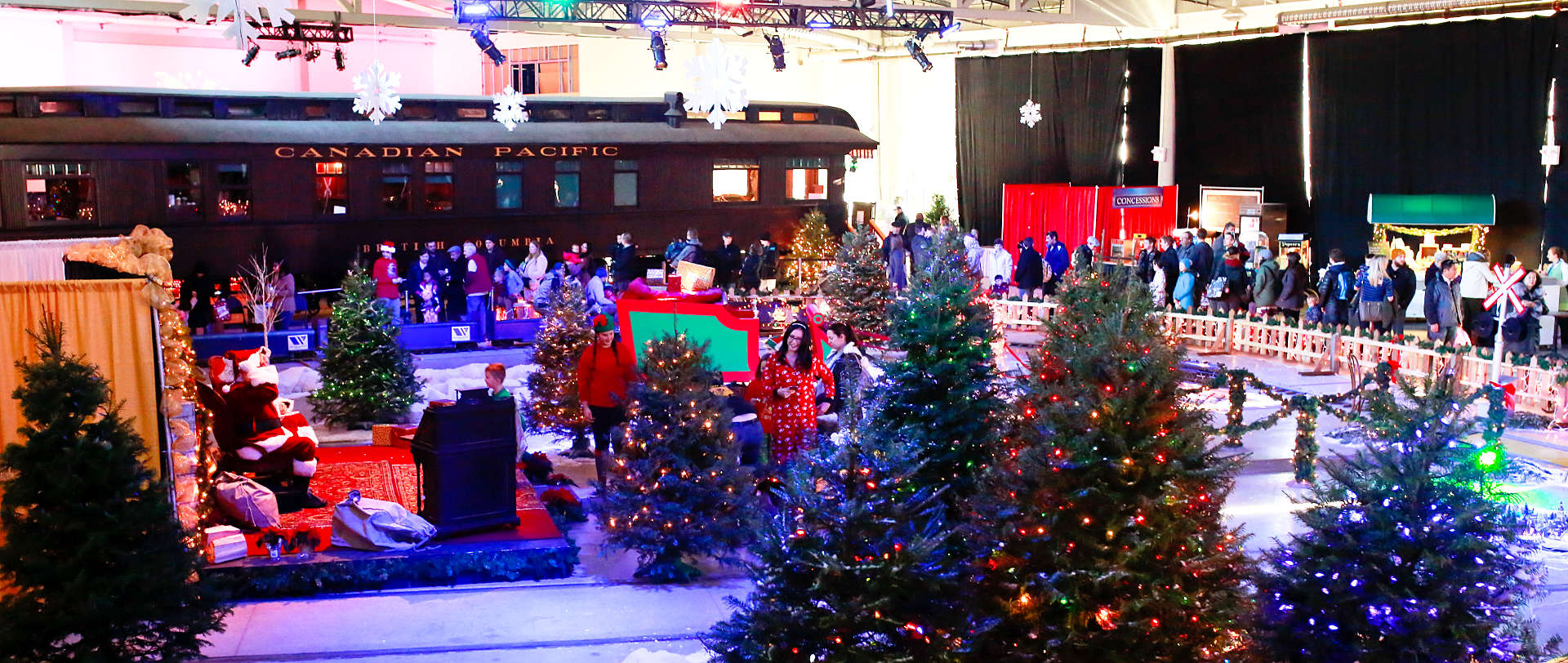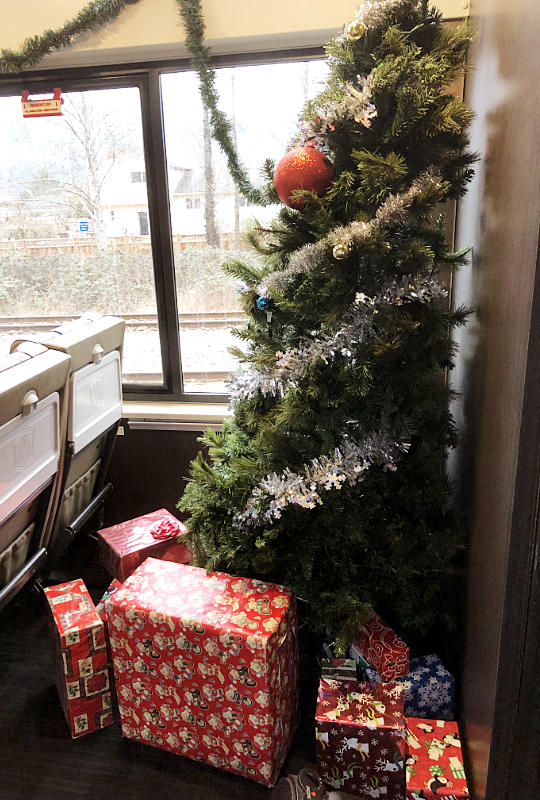 Our annual Holiday and Christmas celebrations are sure to be fun for the whole Family. On board the train we'll be singing Christmas and Holiday songs, sipping delicious Hot Chocolate with Chocolate Chip cookies for dipping, and celebrating the arrival of Santa for Christmas. 

WE LOOK FORWARD TO SEEING YOU!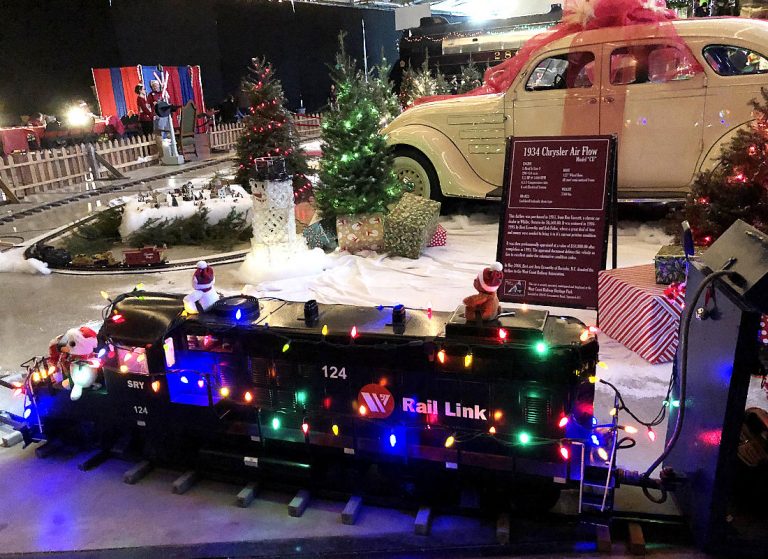 Visit us in the Roundhouse for your chance to see Santa Claus. Come for a ride on our Holiday Minirail train. Climb aboard the Royal Hudson and Ring the bell! Explore our Holiday Model Train Displays.
There's lots to see and do at the Railway Museum of British Columbia during our North Pole Express event.
All appropriate Covid-19 Health & Safety Protocols will be observed, according to current directives from the Public health officer.